Empower your business

with Taoglas Waste Insights™
From bin to truck to depot
We empower enterprises, cities and waste collectors to digitize their waste operations with a range of industry leadings ERP software and hardware solutions. Our multi-channel platform supports waste & recycling companies to centralize cost savings and help optimize profitability around their waste assets.
Built for waste management professionals to better manage their entire waste network from bin, to truck to depot reducing costs and helping to achieve sustainability goals.
The leading smart waste management

platform for enterprises and cities

Digitizing your waste operations
Administration and CRM
Financial Management
Asset Management
Service Management
Routing and Telematics
Logistics and Reporting
A new era in waste management

– Creating sustainable smart waste solutions
Easy to deploy, cost-effective and scalable
Provide Deep Insights and Analytics
Reduce Operational and Infrastructure Costs
Reduce Environmental Impact
Solutions for your

unique challenges
See how Taoglas Waste Technologies can advance your organizations goals and solve complex challenges with our tailored solutions.
City Managers & Urban Planners
Empowering City Managers to implement a smart waste city
Waste Collectors
Empowering Waste Collectors to increase services and productivity
Facility Managers
Empowering Facility Managers to optimize their labor resources
Finance Managers
Empowering Finance Managers to automate and deliver standardization across financial processes
Sustainability Managers
Empowering Sustainability Managers to reduce climate impact
Fleet Managers
Empowering Fleet Managers to optimize vehicle utilization
Trusted by the Best
Seamless Integration of all Sensors and Devices
Our Smart Waste Devices
Global leaders in smart waste technologies
Taoglas Waste Technologies has been successful in delivering a wide range of sustainable smart waste solutions for numerous cities, municipalities, waste collectors and enterprises across the globe. Our customers have seen immediate benefits across their waste operations and have started their journey to digitization.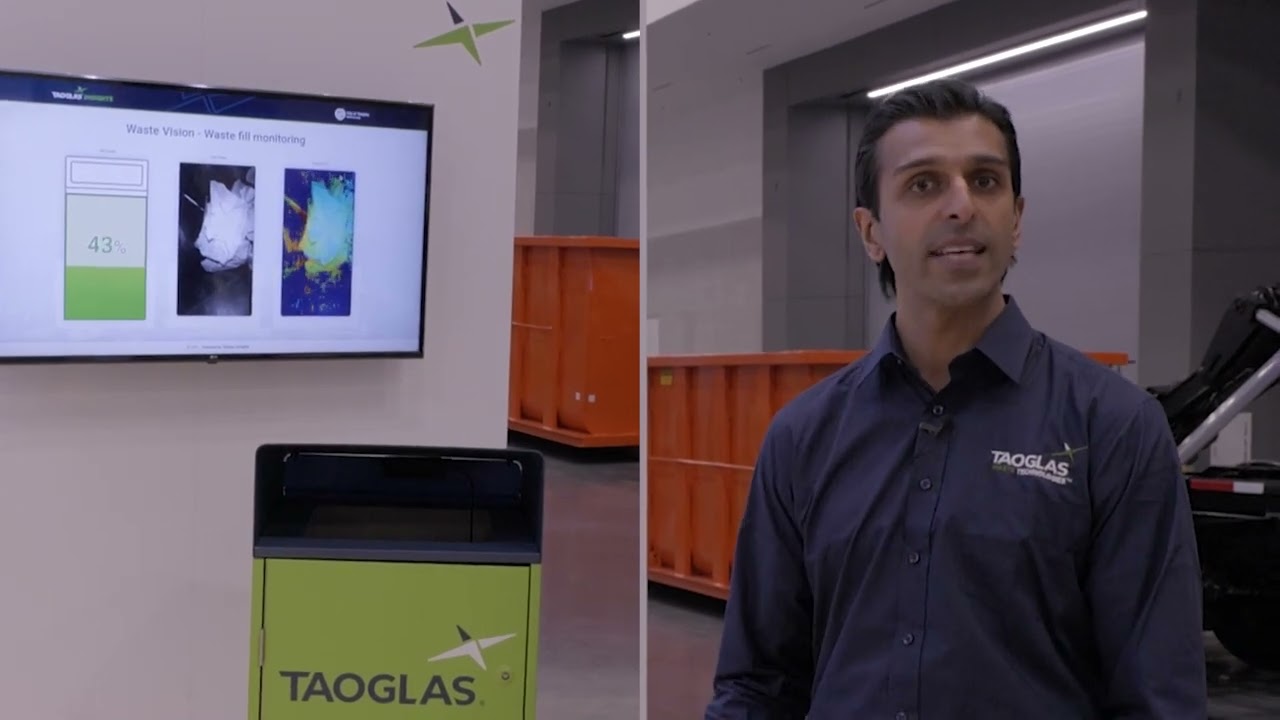 Did you make it to WasteExpo 2022? Our video summary highlights the new and emerging technologies we had on display at this year's show. We're empowering enterprises and cities with smart waste solutions to digitize their waste operations from bin to truck to depot.
Taoglas Waste Insights™, the leading smart waste management Enterprise Resource Planning (ERP) provider, has announced a strategic collaboration with TELUS, a world-leading communications technology company.
One of the biggest challenges cities face is how they manage the increase in solid waste and its environmental impact.